Let us use aluminum truss for entertainment application
05 Dec 2021
Aluminum is a highly versatile, multipurpose alloy, and each series layout in our product line features a particular load rating. We even offer heavy-duty configurations for more structural support. Here are the key advantages of aluminum trussing.
• Versatile With Indoor And Outdoor Applications
• Lightweight For Easy Transport
• Resistant To Heat, Cold, Moisture And Corrosion
• Secure Conical Connection System For Quick Setup
• Tapered Pins For Easy Dis-assembly
• High Tensile Strength For Enhanced Durability
• Low Maintenance
• Long Lasting When Used To Load Specifications
• Certified And Inspected To Meet High Safety Standards
Sgaier Truss offer a comprehensive lineup of custom aluminum truss solutions for trade show exhibits, motion capture systems, theaters, storefronts, races, nightclubs and more.
Our aluminum truss systems are designed for a variety of applications and can be used to support lighting, sound equipment, cameras, digital signs, and banners.
Truss Totems and Glow Totems
Given that some venues do not enable you with the ability to rig from their ceilings, Truss Totems give mobile entertainers capacity to provide modern and practical lighting solutions. Truss Totems are lightweight, easy to transport allowing them to be discreet and easily adaptable from venue to venue thus A Simplified Transportation and Professional Presentation. Glow Totems Consist of four single truss tubes, a base plate, a top plate, and a Lycra truss cover, the Glow Totem kits include everything needed for DJ' s and mobile entertainers to create a clean, polished look. At weddings, Truss Totems become a classy way to hang Big Lighting Fixtures Vs. Lighting Stands. When the tubes are assembled, and a Battery Powered LED Uplight is placed at the bottom then covered with the Lycra truss cover, there's no cross-hatching only a smooth modern uplighting glow.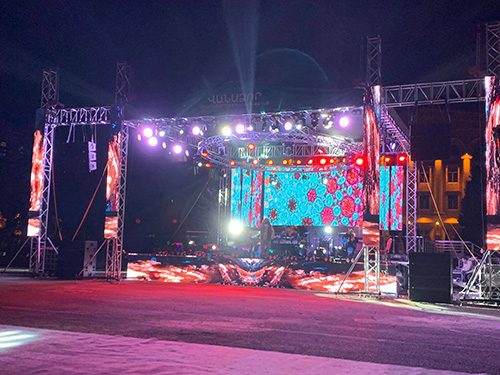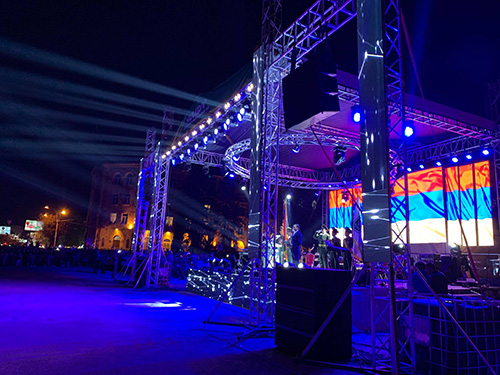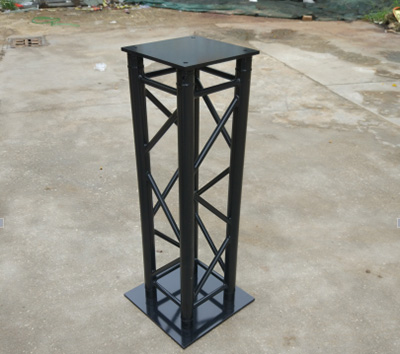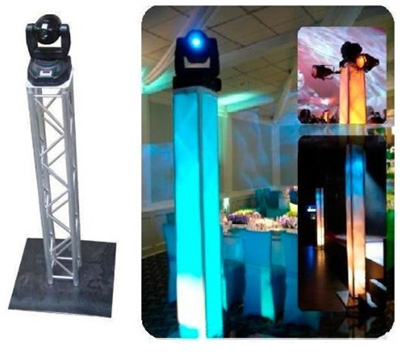 Truss Finish Lines
Aluminum Truss is a fundamental element of any professional sporting event. A Truss Finish Line is simply a must to begin the finish line is designed to make an electrifying statement. Participants want to see clear finish lines and at the moment of their accomplishment want to hear their names and have their photos taken. The modular design of Aluminum Truss allows portability and ease of set-up. Truss is a perfect solution for supporting time clocks, camera and film equipment, timing sensors, sound and lighting equipment.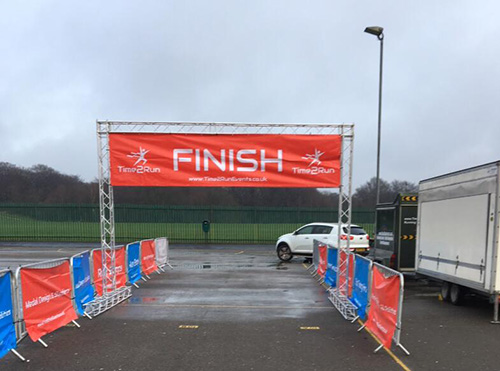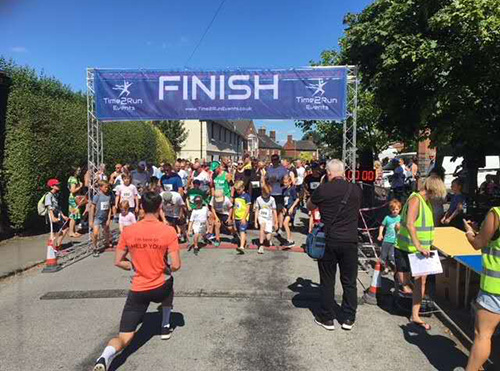 Trade Show Exhibit Display Booths
The easy-set up is perfect for the trade show, various truss design can meets your different need according to different products. See the below real case, it is shiny and attractive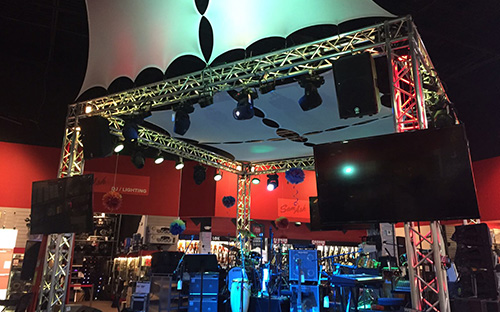 Whether you're promoting a product, performing a play, opening a nightclub or anything in between, don't just provide a presentation; create an experience. We are happy to discuss all of our aluminum truss systems, and we'll only offer extras that will benefit your display. With Sgaier truss, you enjoy safety, value and pure innovation.