Install site requirements of Aluminum lighting truss
26 Jan 2021
In some activities, especially recreational activities, the application of stage trusses plays an irreplaceable role. Build a stage with a unique safety design, which not only provides a platform for various performances or merchandise displays, but also enhances the color of the event with exquisite design. It can be seen that the stage truss is built and It's not just about building a table, but about the design of the event itself, considering a number of factors.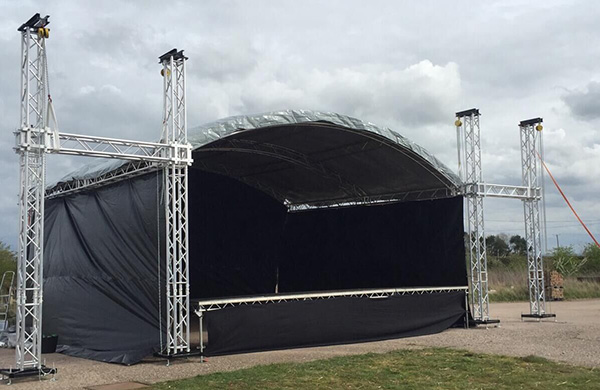 In the stage truss installation, the first problem to be solved is the problem of the site. Compared with indoors, the outdoor stage truss construction needs to pay attention to the leveling of the ground and whether there are a large number of audience gathering places in the event place.In addition, in the process of construction, it is necessary to prepare the equipment and parts required for the installation process in advance, and to plan the stage effect in combination with the theme of the display, and to make the preparation work foolproof.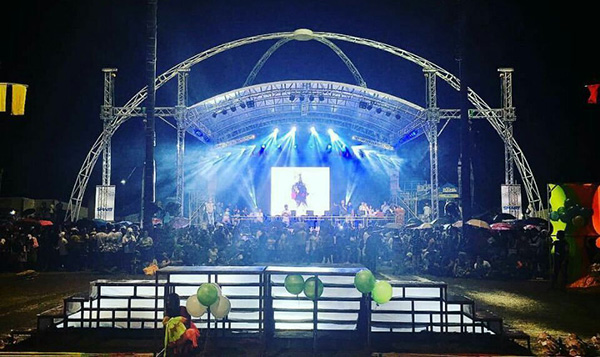 The second is to determine the truss construction environment before the construction, including: the length of the stage, the length of the truss and the length of the stage, etc., which are all critical. Confirm the size of the truss frame, if it is too high to fit on the truss, it will waste time in vain.
In the end, we must ensure the safety of the use of this stage truss. It is recommended to set strict installation and use standards in advance to avoid unnecessary troubles in the later stage.
The aluminum alloy lighting frame in the stage truss is made of high-quality aluminum, which is strong and safe. Made of aluminum, it has high strength, compression resistance, non-slip, waterproof and sun protection. The overall frame is small in size and easy to transport and store. And the life of use is also longer.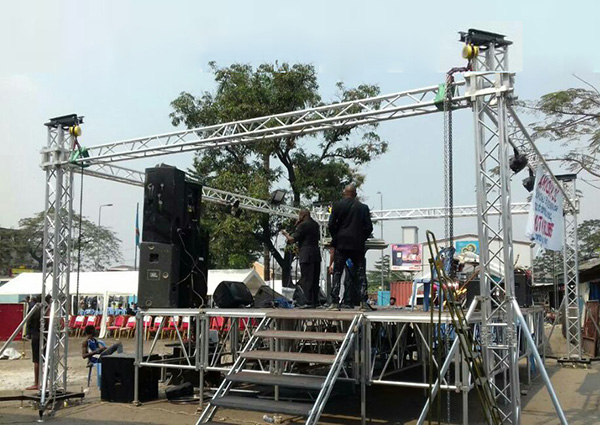 There is also an aluminum alloy lighting truss that has no special requirements for the construction of the stage truss. It can be used in general sand, grass, cement, ceramic tiles and other grounds.If the customer often needs to disassemble and use it frequently, the aluminum lamp stand is the best choice. This kind of aluminum alloy is unparalleled in terms of quality and installation speed. There is no damage in normal use. The standard selected on the material has laid a higher cost-effective sublimation of the truss. The installation is convenient and faster, and the work is improved effectiveness.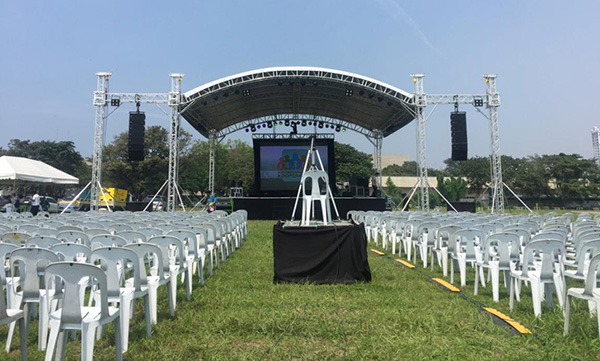 Guangzhou Sgaier Truss is a professional stage truss equipment manufacture with professonal engineer team in China. It has formed a set of R&D, production, sales, home construction, exhibition halls, conference activities, supporting leasing, dance planning/design/construction. Professional exhibition company. Will offer you a beautiful stage with the production strength and the professional team of Sgaier Truss.
For more information, please call us today.