Crowd control barrier is widely used in square performances
01 Aug 2023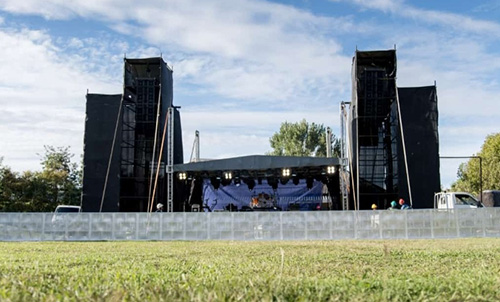 Crowd control barrier are usually installed on the shoulder or in the middle of the road to indicate road boundaries or to prevent vehicles from leaving the road. Some of them were used in performance to maintain public order and other places. The strength of the crowd control barrier is sufficient to prevent people from overturning, pedaling and rioting. At present, aluminum alloy crowd control barrier fences are available.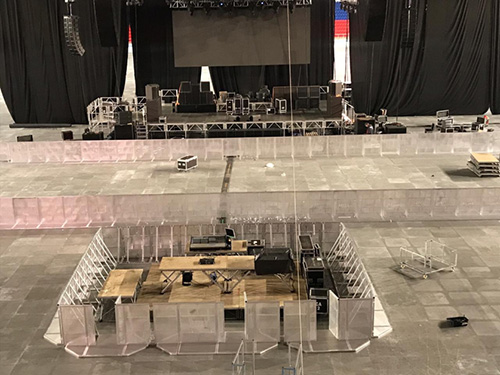 The main issues are as follows:
1. The top of the facade is a round tube. The round tube is not easy to be welded with the perforated stencil. The gap after welding is large. If the finger of the audience is in contact with the skin, it is easy to scratch.
2. Each crowd control barrier fence and crowd control barrier fence Three M16 bolts and nuts are used between each other, causing waste of manpower during installation;
3. The front part of the bottom plate is used by screwing in the bolts. The square tube, about 50 miles high, is easy to fall when the audience kicks the vertical square tube.
4. It is not convenient to connect with the anti-riot bar corner and the crowd control barrier door.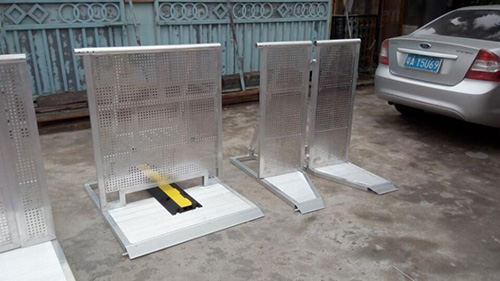 Our company has designed a crowd control barrier with high safety factor. The use of a thick aluminum frame, professional welding process, with locks, allows customers to selectively tighten and install locks according to the required safety factor, so as to facilitate small activities and safe large-scale activities. Easy and quick to use, usually placed foldable to save space and transportation difficulties, from folding to use, can be completed in 10 seconds to deal with special situations, very useful, especially in emergencies, can be very good to protect the safety of activities.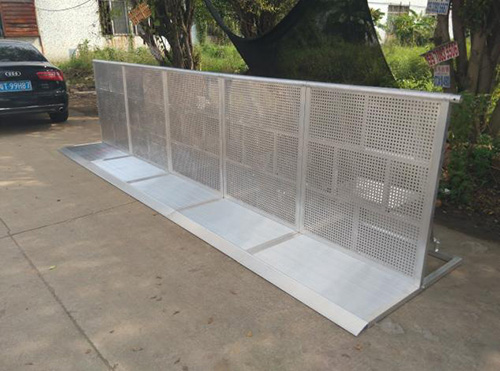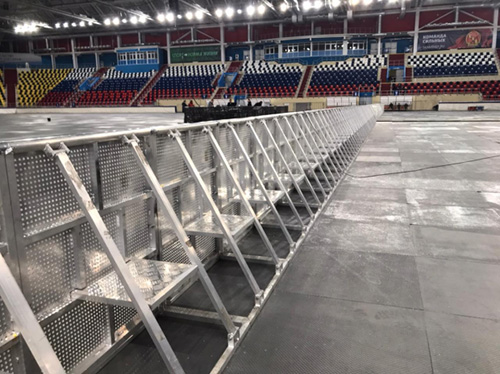 1. After cleaning, the material will not stick to the ground during the whole process to ensure smooth surface and avoid scratches.
2. the use of advanced cutting equipment and CNC multi-angle tools to ensure the accuracy of material size.
3. The position of the casing is mechanically welded, and the welding points are firm and beautiful.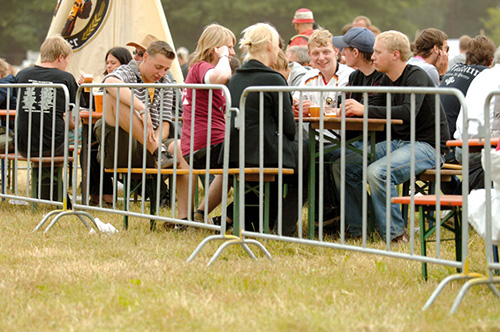 4. Accurate hydraulic positioning system and calibration system are used to ensure the accuracy of the aluminum frame during loading.
5. Standard production and inspection procedures have been developed to ensure that each batch of product under inspection is rigorously inspected and that product quality is repackaged.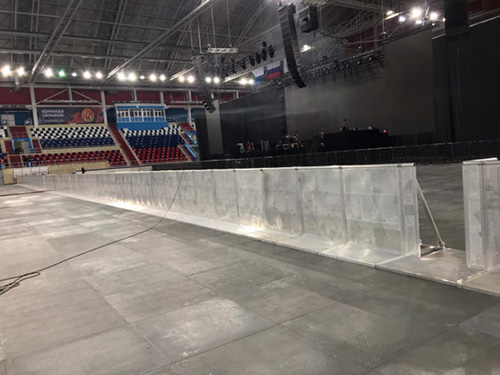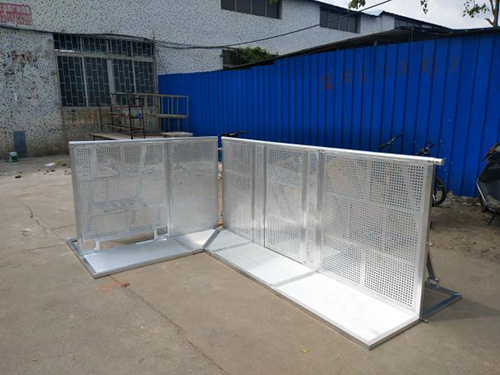 If you have further understanding of the purchase requirements for this new lightweight aluminum alloy fence, please click on the picture below to enter the Sgaier truss. the official website to consult customer service staff.