Considerations for Stage Truss Construction
08 Aug 2023
In all kinds of performance activities, stage truss is what we can see everywhere. Whether it is a large-scale outing or a concert, it is the most important material of stage construction. Although nowadays truss products have been designed to be easy to install, but it is still not a simple thing to build a good stage truss. What should be paid attention to when building it?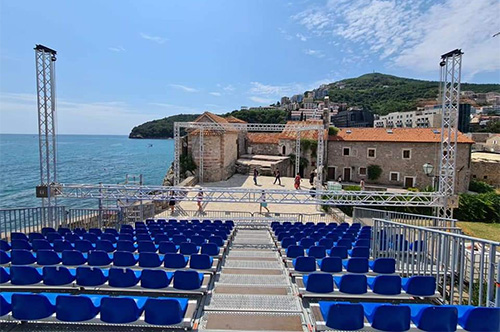 First of all, it should be the selection of material. different sizes stage need different size truss. Different assemble ways of stage construction will also affect the choice of truss.
Secondly, the design of truss needs to fully consider the use of stage materials and the load-bearing capacity and firmness of truss, and safety must be the first priority.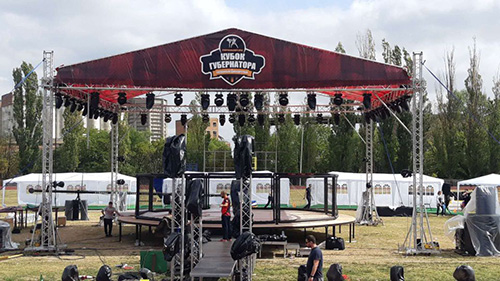 In addition to the two points above, it is important to note:
1. Stage truss prohibits mixing of steel and bamboo, steel and wood, and prevents the mixing of fasteners, ropes, wires, bamboo gimlets and plastic gimlets.
2. Ensure the integrity of the main structure of the stage truss, not to be tied to the derrick and elevator at the same time, not to cut off the frame
3. When the stage truss moves, it must be a certain distance from the front side, and a special person must be taken care of.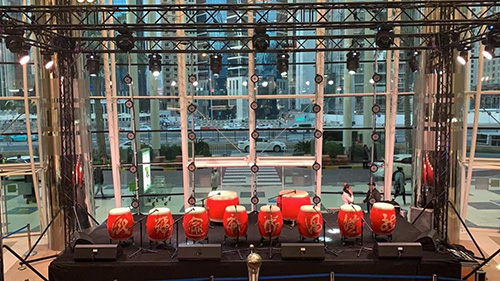 4. It is forbidden to start suddenly in the movement, and it must be moved smoothly and slowly.
5. Stage truss erectors must be certified and wear helmets, safety belts and non-slip shoes.
6. After the construction of the stage truss, it can be used before passing the inspection by the safety department of the project department. Any team leader and himself shall not arbitrarily reduce the stage truss parts without approval.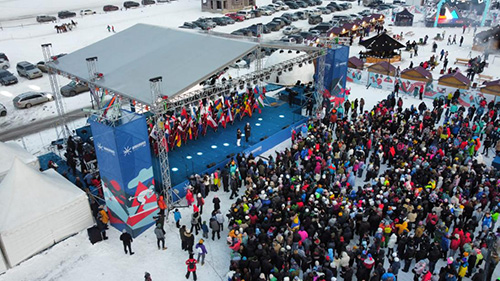 7. The scaffolding or work platform shall not be overloaded with pile materials, and evenly stacked on each side, the construction load shall not exceed 2kN/m2 to ensure the safety of construction.
8. Regularly view the stage trusses. If problems and dangers are found, they must be repaired and reinforced in time before construction work to achieve stable construction and ensure construction safety.(Install site requirements of Aluminum lighting truss-Sgaier Truss)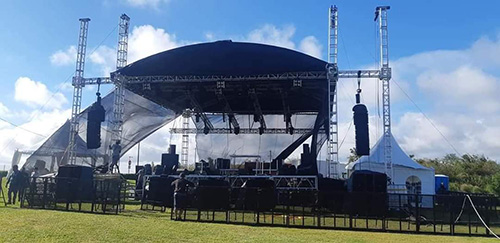 Seeing this, everyone should have a general understanding of the stage truss construction considerations, but if the production is built, you still need to find a professional company ,like Sgaier truss, as a manufacturer of aluminum alloy stage lighting truss with many years of mature production experience, we can provide different kinds of safe aluminum alloy stage lighting equipment. A professional team of engineers guarantees safety and provides ten years of technical guidance.
At the same time, it also provides a full range of high-quality professional services, overall event planning, production and construction, operation and management, and with superb construction, design solutions, professional services, praised by customers(Contact Us-Sgaier Truss).